38th International Meeting of University Theatre
16th to 18th December 2021
Every year since 1983, the Turlg has been organizing the Ritus and welcoming troupes from all over the world to perform in Liège. This year, troupes from Spain, Kosovo, Germany, USA and Belgium will do us the honor of coming to RITU.
Programme
Caleidoscopio

Los Mutantes, Universität des Saarlandes – Saarbrücken (Germany)
5: 30// TURLg
Queens without crowns
Mitrix Culture – Pristina (Kosovo)
5:00 pm // Chiroux

Nana
Aula de Teatro de la Universidad de Almeria (Spain)
8:15 pm // TURLg
CAGED
Teatro Travieso, College of Wooster (Ohio, USA)
5:00 pm // Chiroux
Open Space
Liège Royal University Theatre (TURLg), (Belgium)
8:15 pm // TURLg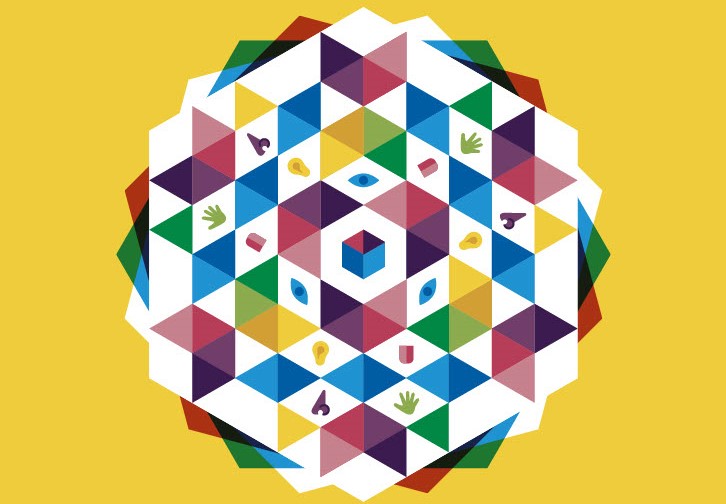 Caleidoscopio
16th December | 05:30pm | TURLg
Los Mutantes, Universität des Saarlandes
Saarbrücken, Germany
(50' / in Spanish)
A new Mutantes play, which will be presented near the end of the pandemic, to instill a spirit of freedom and celebration in the public. The common theme of the scenes is the gradual passage from a phase where personal relations are limited to being alone with the virus, to the reestablishment of interpersonal relations (positive or antagonistic). From the viewer's point, the others (the actors) are the ones trapped in the screens, while the spectator is free, entrapped in an unpredictable chaos of occurrences.
Text Francesco Crifó, Aureliano Canazo, Sergi Belbel
Director Laura Camus Buchert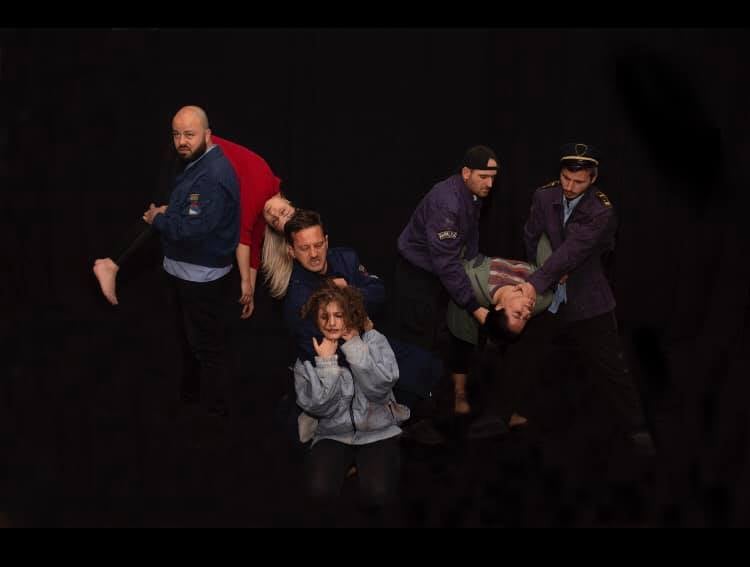 Queens without crowns
17th December| 05:00 pm | Chiroux
Mitrix Culture
Pristina, Kosovo
(50' / non-verbal)

"In the dark of the night, is heard the Serbian notorious nationalistic song –'Ko to kaže, ko to laže, Srbija je mala (Who says and lies that Serbia is small) …'-, then we hear some women scream, what in fact there were 4 women persecuted by some Serbian soldiers. Serbian soldiers were abusing these women, beat them up, stripped them, rape them, even in the presence of their children! It was the year 1999, when was war waged between Serbia and Kosovo. In this war, around 20 thousand women were raped by Serbian soldiers. In the play, there are four stories exclusively narrated to be performed on stage.
After they have been raped, abused, beaten, these women will narrate about their lives from after the war until today… "
Director Marigona Bekteshi Ferati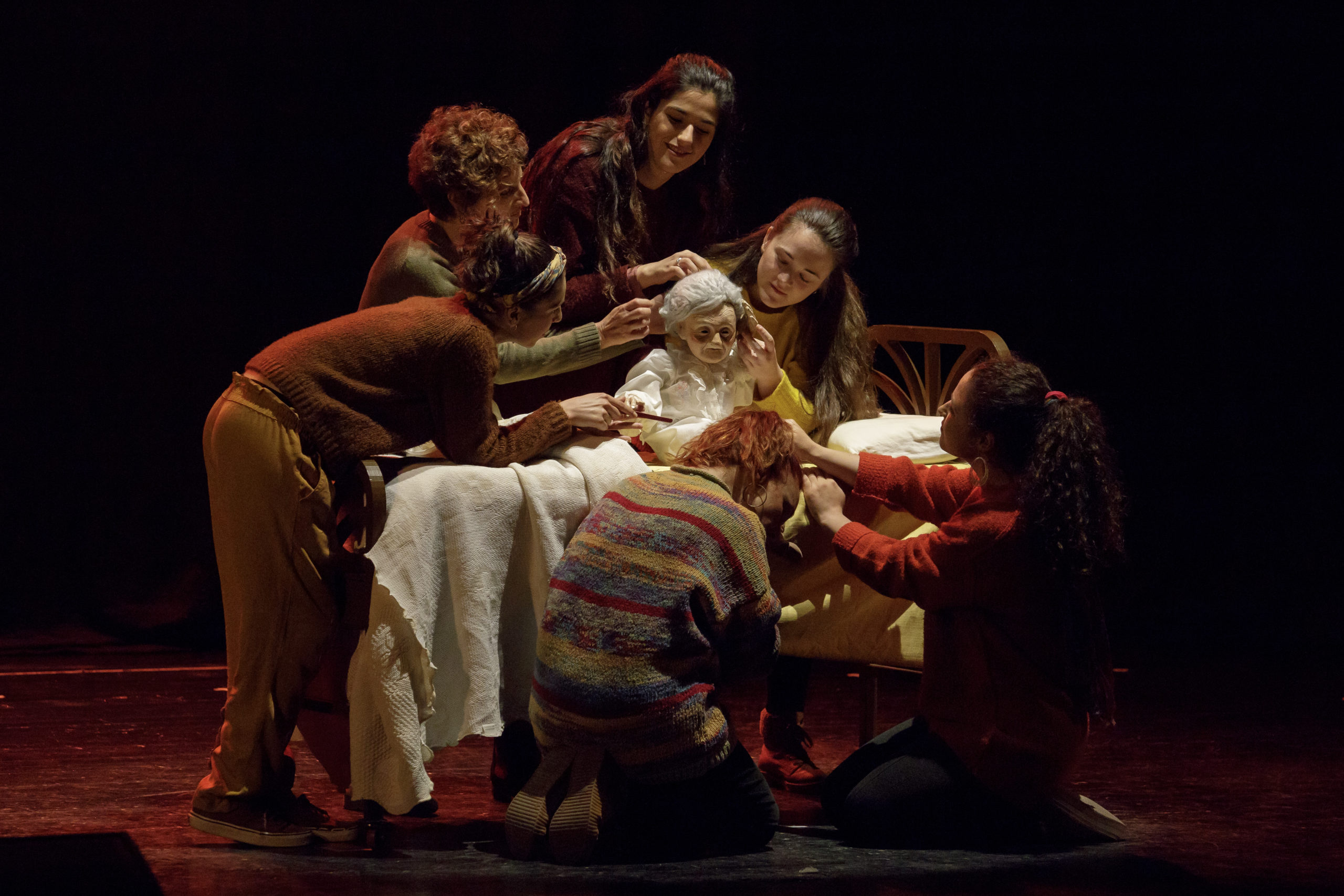 Nana
17th December | 8:30 pm | TURLg
Aula de Teatro de la Universidad de Almeria
Almeria, Spain
(60' / in Spanish)
Nana is embroidering a chain stitch of memories with her daughters and granddaughters before the bed, which is bed, cradle, altar and soon shroud, claims her body. Nana is a tribute to the women who took and take care of us, the foundation of every family. Women who become the book in which the family's history is written.
The collective creation from which Nana emerges is a tapestry of personal experiences woven with the love, respect and tenderness that our mothers and grandmothers have bequeathed us so that today we are the ones who share them with our grandmother-puppet.
Collective creation
Director Diego Armando Alías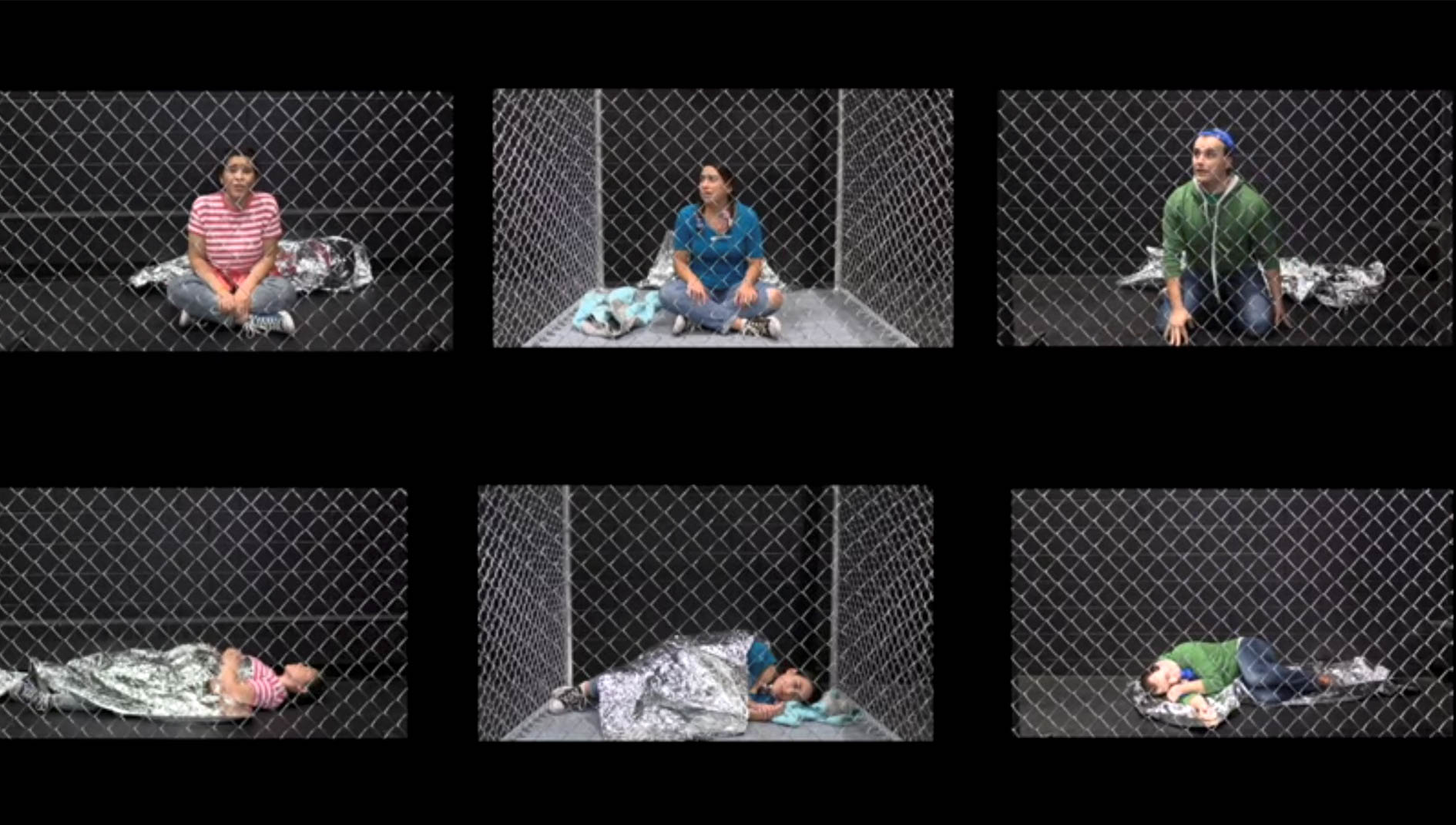 CAGED
18th December | 05:00 pm | Chiroux
Teatro Travieso, College of Wooster
Wooster (OH), USA
(50' / in English)
CAGED is about a broken immigration system that treats migrants as criminals, rather than as human beings. It focuses on the effects of the Trump administration's "zero tolerance" policy that separated families at the US-Mexico border and left thousands of Latin American immigrant children incarcerated in detention centers. In the play, 3 children struggle with what it means to endure the journey to the United States and to be separated from their loved ones. Based on intensive research, it was created during the COVID-19 pandemic and this staging is an expansion of the 2020 online production.
Text Jimmy A. Noriega
Director Jimmy A. Noriega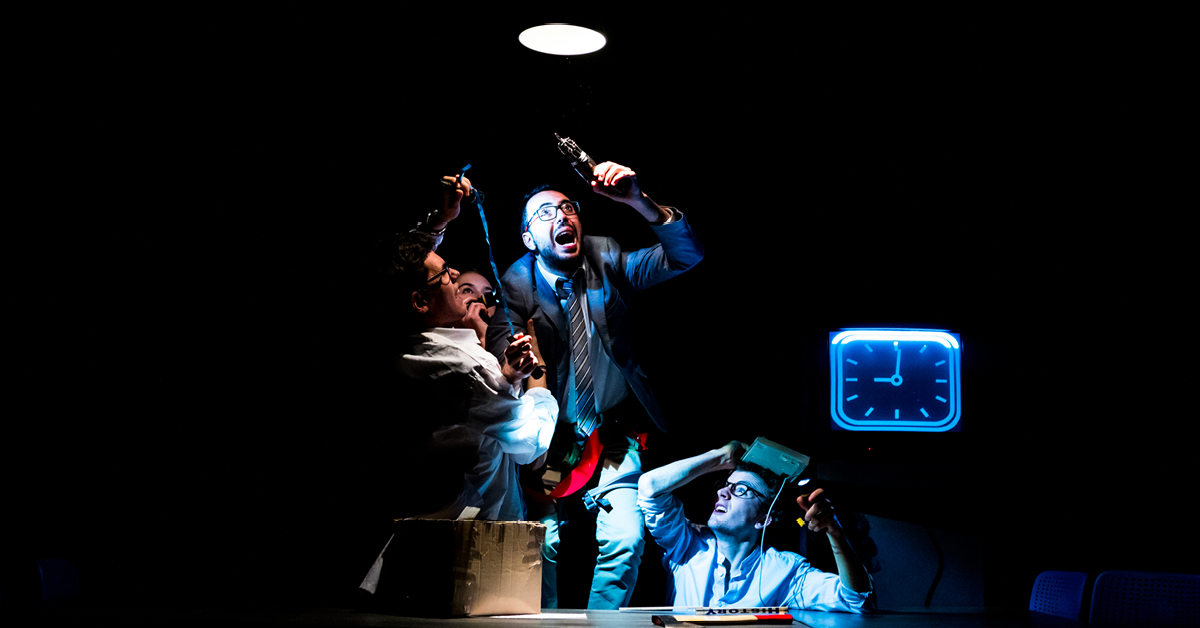 Open Space
6th March | 10:30 pm | TURLg
Liège Royal University Theatre (TURLg)
Liège, Belgium
(60' / in French)
You are the newest addition to a pencil set. Which colour are you and why?
Do not mingle: harmony, balance, and synergy are extremely important here.
Our pencils are perfectly sharpened and trained for the best results.
Do not stand out, be sharp at work.
From Monday to Friday, we make the most of our talents to position ourselves as leaders: the prettiest drawings, full-colour works.
Collective creation
Director Romain Parizel & Brice Ramakers